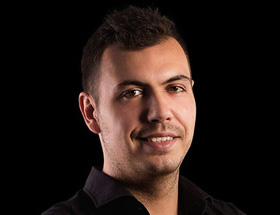 Martin is the owner and founder of AviationBroadcast.com, a sister company of FBOsforSale.com.
In 2008, while attending the Embry Riddle Aeronautical University in Daytona, Florida, Martin saw the need a specialized industry marketing tool that would enable aviation business owners and other companies to "broadcast" their products, services, and information to others out to the corporate and general aviation industry on a moment's notice. Thus, AviationBroadcast.com was born, and remains one of the FBO/General Aviation industry's most recognized marketing brands.
Along with his partner, Michael Dye, Martin oversees the continued development of the AviationBroadcast.com brand, along with responsibility for on-going IT development of AviationBroadcast.com, FBOsforSale.com, FBOConsultant.com, JetsforSale.com, and several other domains that are either in development or operating daily.
Petera is an active pilot that holds commercial/instrument, and multi-engine ratings.