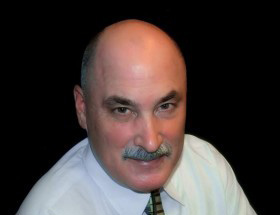 In 2020, Michael is celebrating his celebrated his 48th anniversary in the FBO industry. Over the past 20 years, his consulting firm, Business Presentation Solutions, LLC has been the key conduit through which he has served FBO Owners and operators, other types of General Aviation business owners, industry buyers, airport authority and management groups, and banks and lenders. BPS' offerings include a focused range of professional services for the FBO industry.
In 2003, Dye rolled out the FBOsforSale.com and FBOConsultant.com websites as a more effective means of reaching those potential clients who are seeking professional advice and assistance.
Dye's early FBO and aviation-related experience included various management and executive positions with Combs-Gates Denver, Jet Aviation Boston, EJA (now NetJets), and Butler Aviation (now Signature Flight Support). In 1993, his direction changed, and Dye began to focus in on providing specialized professional consulting services for the FBO & General Aviation industry. A decade later; from 2004 through 2010, Dye owned a Tier 3 FBO in the South/Central US for several years. Now, as a former FBO owner, Michael's first-hand ownership experience is invaluable to BPS' clients.
Consequently, over the past 25 years, Dye has developed an outstanding resume' of hands-on experience as an FBO owner/operator, and as an industry consultant and expert who is in tune with business owners, managers, and buyers alike. He serves clients who are in various stages of business development, those who are in the process of selling, and assistance to prospective buyers.
Areas of expertise include:
FBO Sales & Acquisitions
FBO & GA Business Valuations
Sales Part 135, Part 141, Part 135 Certificates
Getting businesses ready for sale
Financial and Operational Assessments for FBOs and GA businesses
Business Plans & RFP Responses
Offering Documents
Purchase & Sale Agreement
Airport Leases
Expert Witness
In 2012, Michael completed two one-of-a-kind eBooks targeted toward aviation business owners (Sellers) and their potential buyers.
For Buyers: How to Buy an FBO or GA Business – 7 Key Things You Need to Know before you Buy.
For Sellers: How to Sell Your FBO or GA Business – 7 Key Things You Need to Know Before You Sell.
Dye is a multi-engine, instrument pilot with approximately 2,000 hours.